Multi Auto is a specialist in car rental in La Réunion. This family business has decided to launch a car rental business on two islands. The Réunion as well as in Mayotte. For MultiAuto, the image of quality and professionalism is no longer to be redone in these islands. Indeed, if you are looking for a cheap car rental in La Réunion, MultiAuto's rental offers should not be overlooked. With its wide range of vehicles, the brand adapts to the desires of each client. In order to best help you in your rental, our experts have selected 3 tips to save on your vehicle rental. Discover now his essential tips to save on your cheap car rental in La Réunion.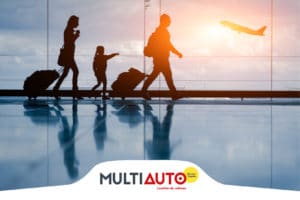 The recovery agency for your vehicle
When renting your car, choose the place where you can collect your car. Indeed, it is possible to recover your car at the airport upon arrival or at other MultiAuto branches. Note that if you take the car to the airport, an airport surcharge is applied to the total of your rental rate.
According to your desires, you have the choice concerning the place of recovery of your car. Some customers do not want to clutter up on arrival with a rental car. While others wish to be free when they arrive on the island.
Book as soon as possible
Car rental prices change regularly at La Réunion. From week to week, see day to day, depending on the high or low season the daily prices increase or decrease. Like plane tickets, your best bet is to book as early as possible. The earlier you get ahead by booking early, the more likely you are to have a cheap car rental. Not to mention that you will also have more choice because many cars will be available. MultiAuto experts recommend that you reserve your rental vehicle at least 6 months before your stay at La Réunion.
Economic above all!
When making your car reservation on the website or by phone with the rental agents, choose economy cars. It is well known that economy cars do not consume a lot of gasoline. Therefore, it is a real advantage for your wallet. Your travel costs are thus reduced thanks to this type of vehicle. These cars, the Clio for example, are generally spacious. They thus make it possible to easily transport several suitcases. Little more, they are little wonders for the environment. Indeed, they do not leave a significant ecological footprint after your visit. It is undoubtedly the solution to have an economical and also ecological driving.